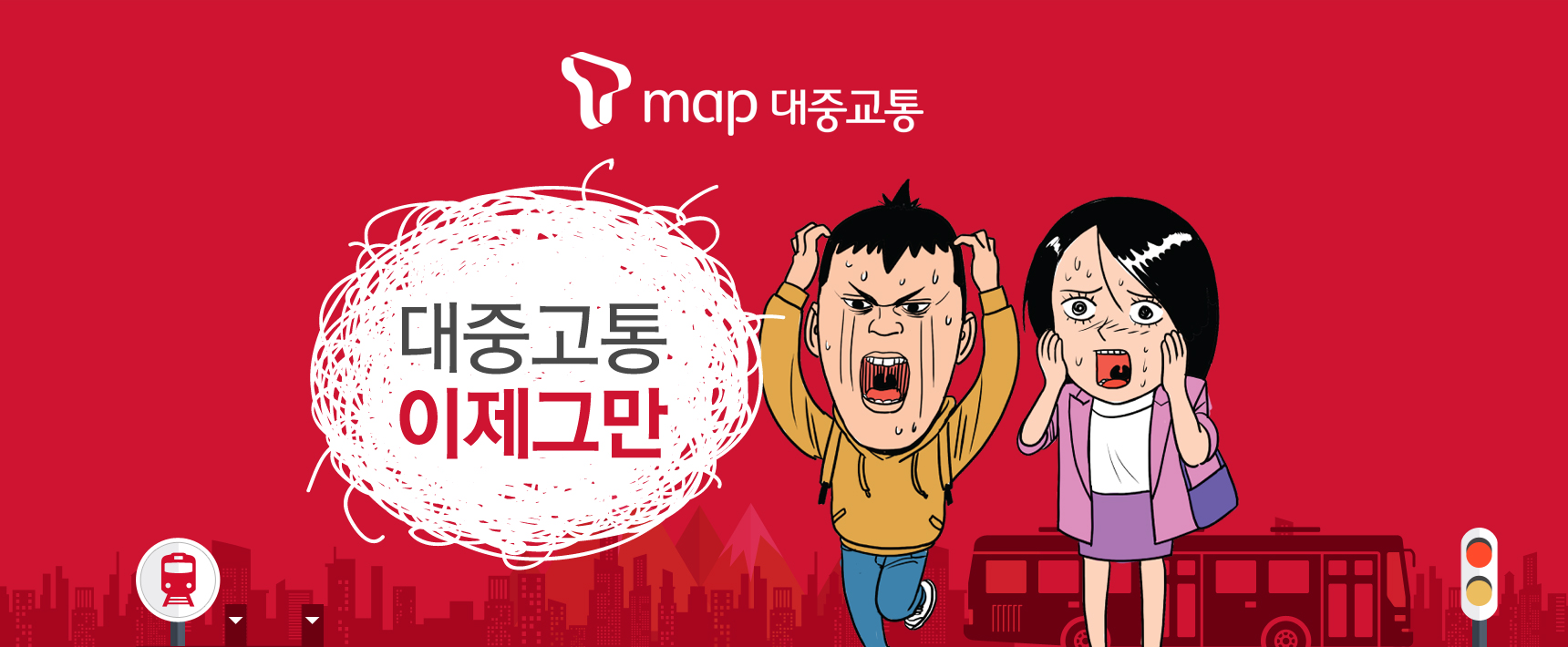 T map Public Transportation NEW Launching Campaign

SKT has launched 'T map Public Transportation NEW' App, with various additional functions such as signal to get off bus/metro, RTA, and one-pass searching.
A campaign was needed in order to induce many people to use this practical app with integrated functions related to transportation, and we used the webtoon to secure active users.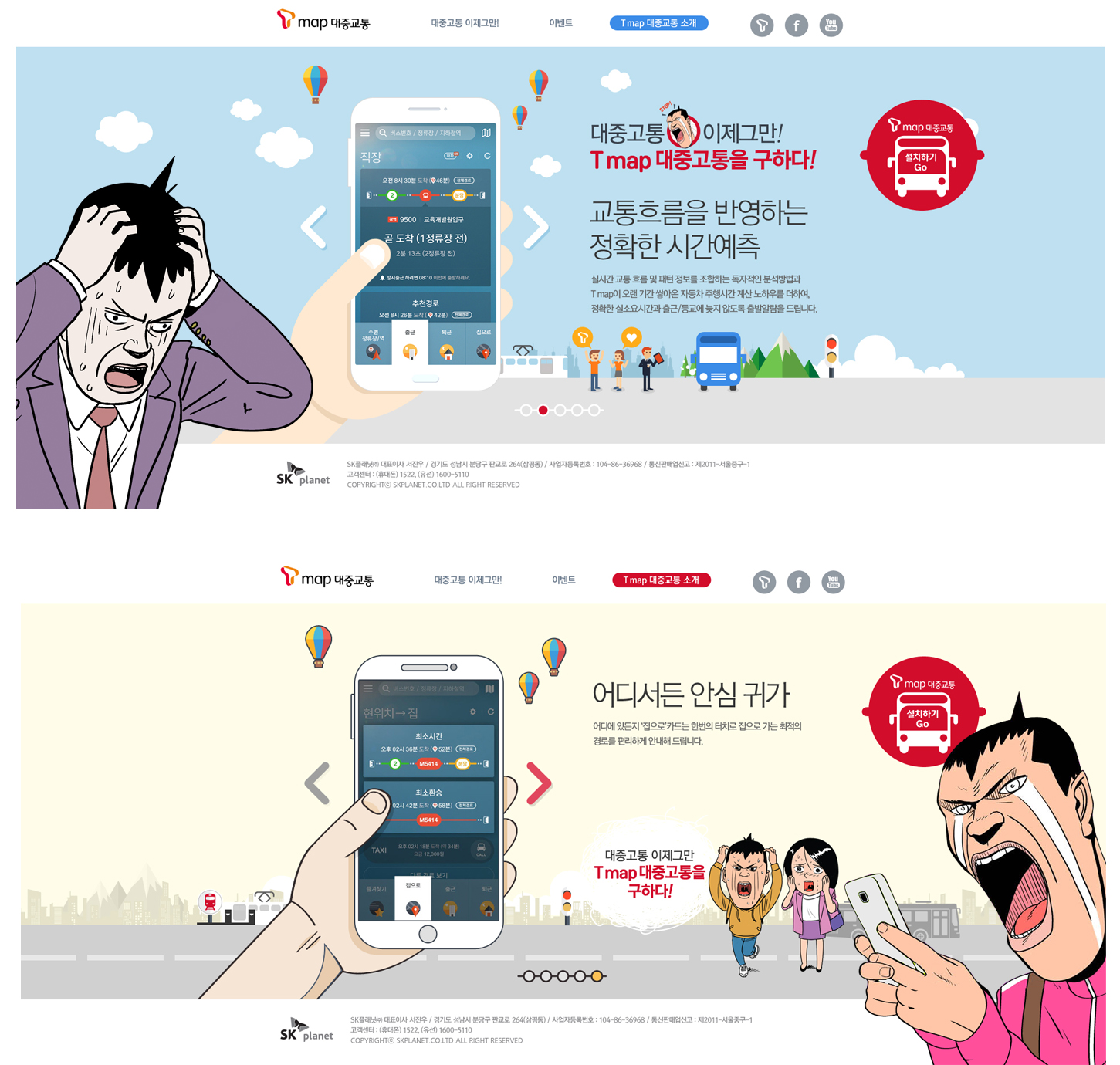 To effectively express the topic of 'no more public transportation pain' and bring out sympathy and participation, we arranged to work with a popular webtoon artist and serially disclosed fun webtoon.
Moreover, we utilized various media online and on mobile, and efficiently ran the campaign.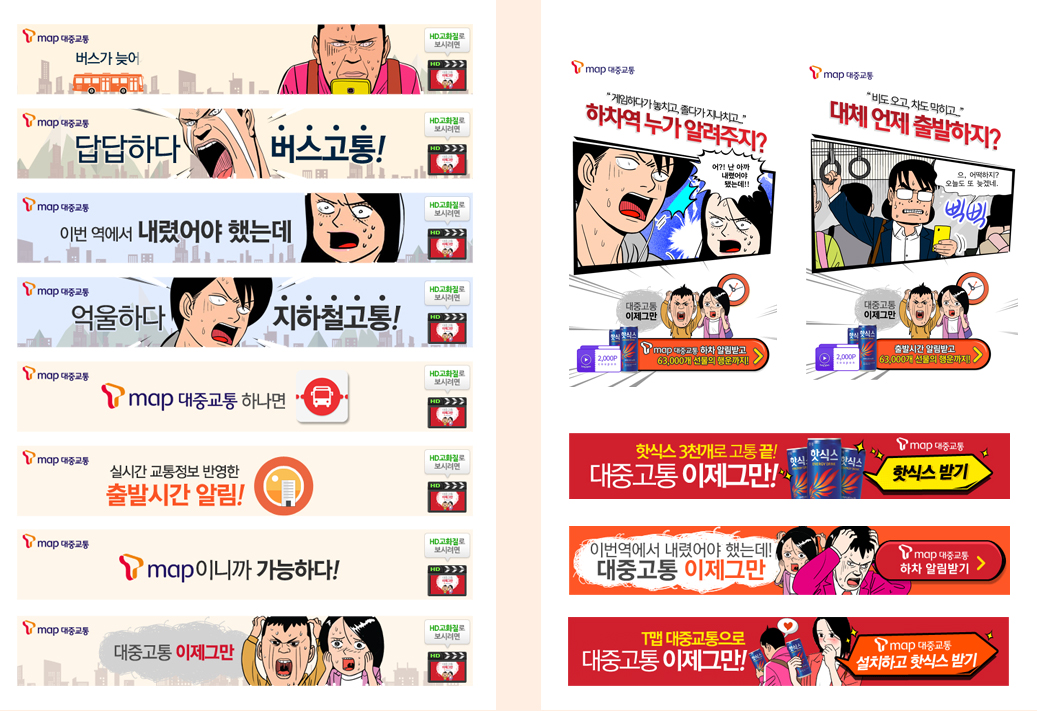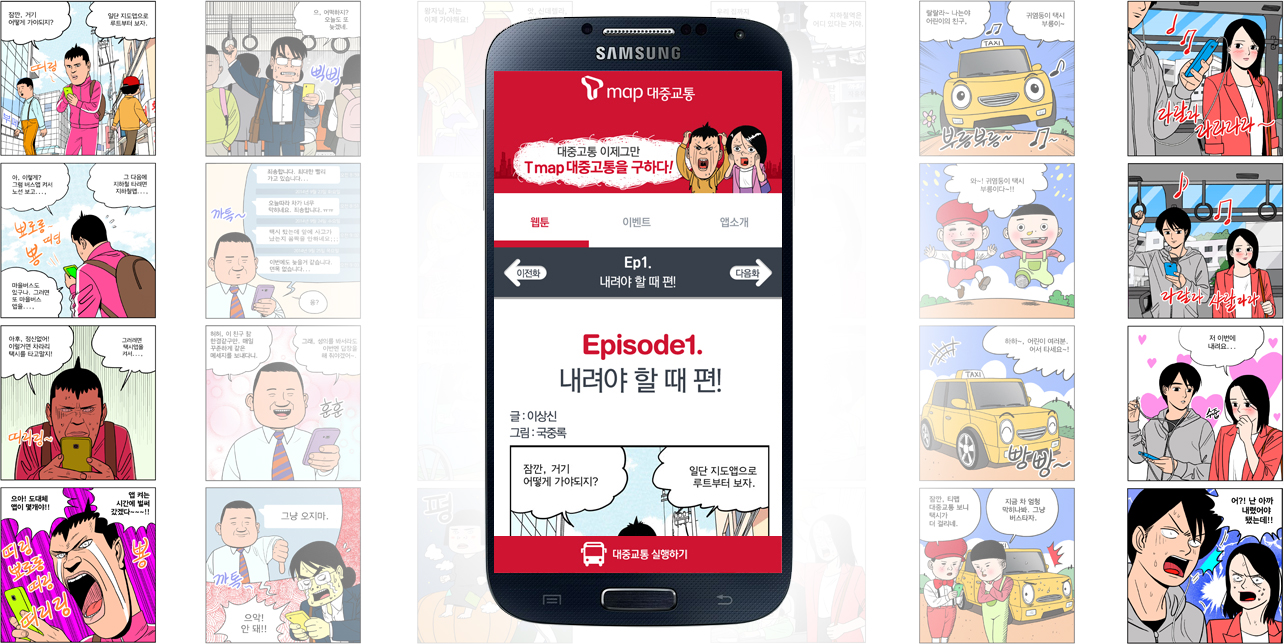 We induced people's interests with consistent uploading of contents and app advertisements, and recorded approximately 40,000 app downloads on mobile devices and 1 million YouTube hits for webtoon animation within one week of launching.