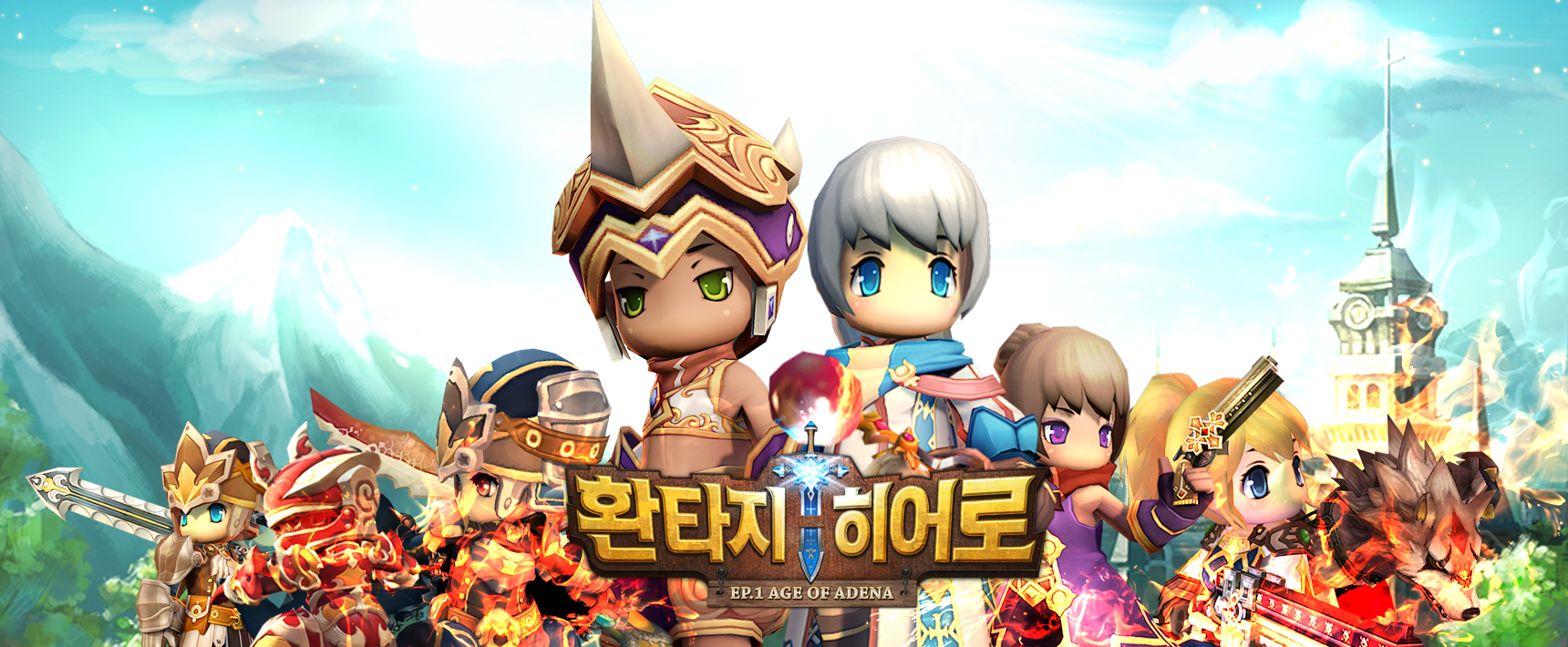 Fantasy Hero Advance Reservation and Launching Campaign

In order for a new product to receive attention in the red ocean of mobile RPG market, it needs not only the completeness of the game itself but also additional halo effect.
It needs to be a work of a famous, proven company, a project led by a named developer, or has the taste of a masterpiece….
Fantasy Hero was outstanding with cute graphics and differentiated game procedure with various puzzle elements in the dungeon, but was in a hard situation to expect any of those halo effects since it was the first game of a Chinese game company entering the Korean market for the first time.
Thus instead of simple ranking boosting and common marketing of emphasizing the game's differentiation points, we needed an all-over unique and new marketing to catch the eyes of users.
Since there was no accumulated group of users, we needed specialized and exclusive know-hows in game marketing such as entering the popular ranked charts and analyzing turn-over and survival rates.
With our motive solution, FertileRain prepared a campaign that measures effects in all marketing that allows tracking and optimizes performance.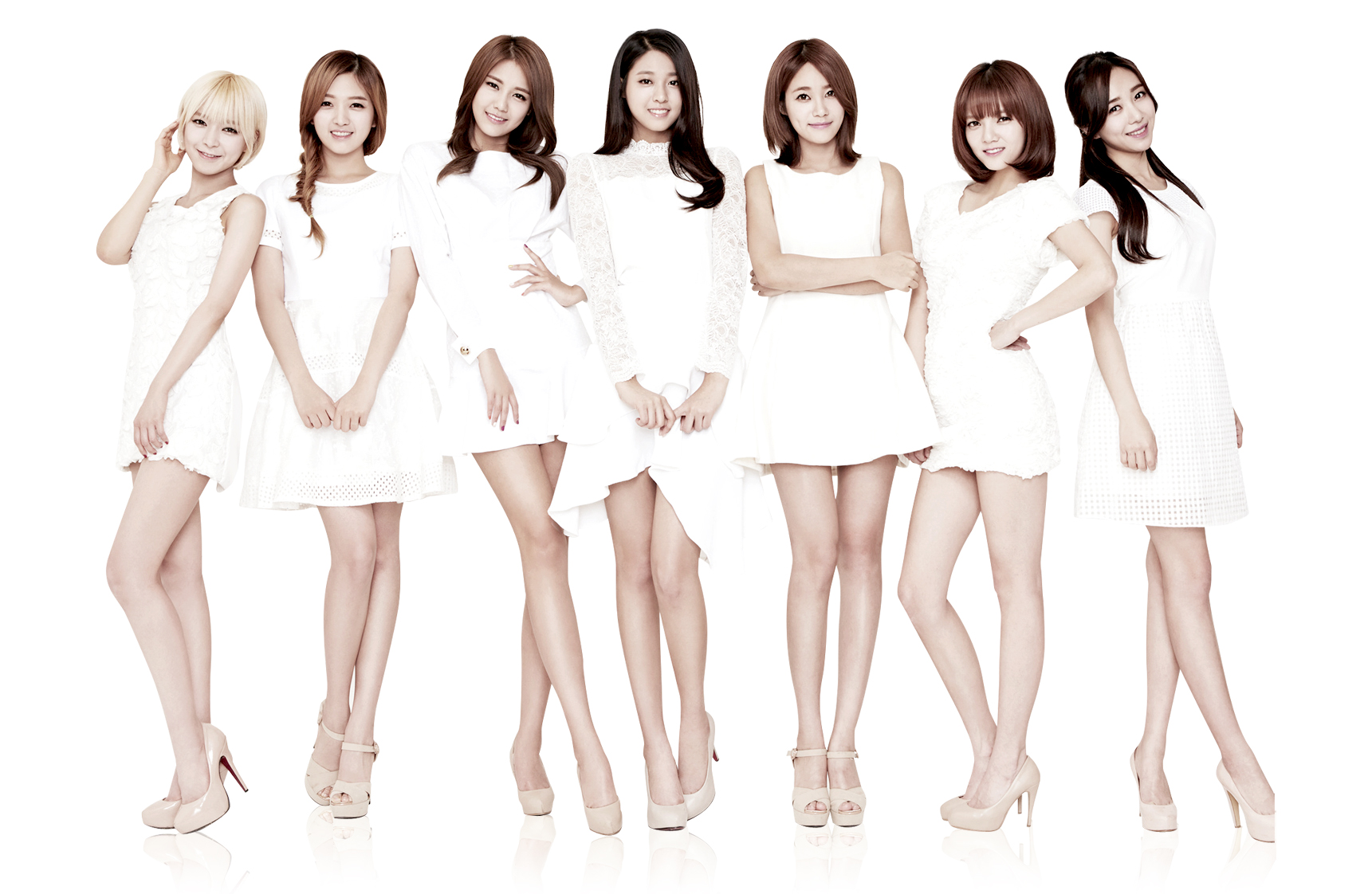 [Collaborated Marketing with AOA]
Since the game's look and feel did not have much differentiation from other RPG, we decided that the importance of model is high for the launch to have impact.
Therefore we contacted AOA, a popular K-POP girl group as the model, and heightened the utilization of the model not as just eye-catching element but as the core of strengthening the game's ripple effect.
The game was the first mobile game to have advance reservation by talking to AOA on the phone, and other marketing elements such as secret photos to maximize retention, flying gotcha event, ads and viral videos with model's attractiveness to extreme, inclusion of NFC photo card in AOA's new album, music video PPL to expose the game, and viral marketing using AOA's SNS. Even in the equal conditions of models with other ads, we carried out continuous meetings and persuasions with AOA's agency to not only use visuals but also use their voices in marketing. This gave general advertisement effects and additionally created autonomous viral circulation among AOA's fans and online communities to secure more effects.

[Performance Marketing]
We not only used the client's ad tracker but also dually used FertileRain's ad tracker to carefully check the efficiency of reward and non-reward advertisements. Furthermore, in order to check the natural inflow users, we were the first to attempt ARS advance reservation, received a high response rate and even verified a high turn-over rate that led to real inflow.
While carrying out collaborated marketing with AOA, we inserted game coupons in their album and checked the turn-over rate to analyze the number of natural inflow users.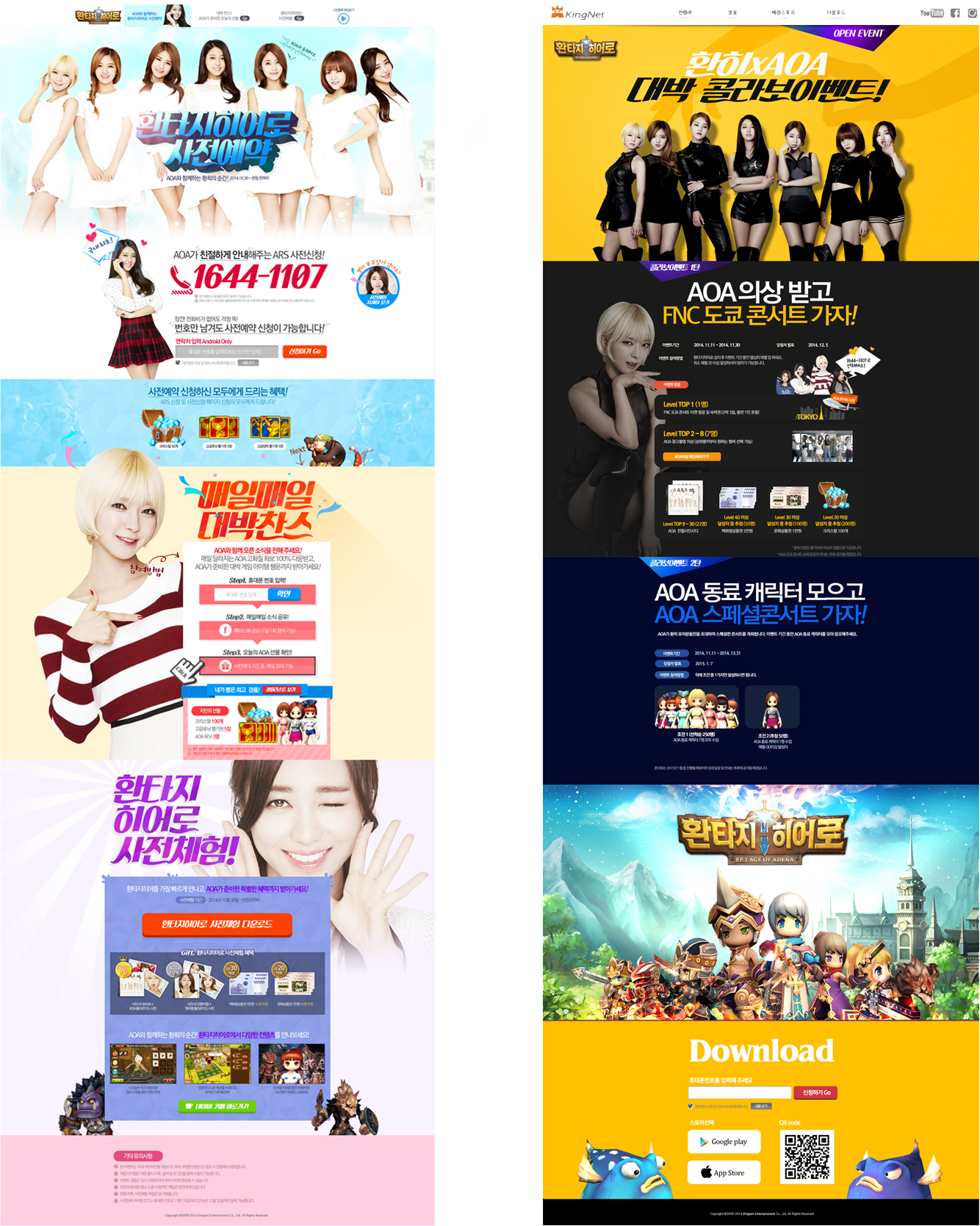 Without any other cross-promotion or internal DB and just with a single event, we collected 120,000 advance bookers. The closed beta test (CBT) carried out during the advance reservation period had longer play time and higher retention than average, heightening the expectation for the launch.
Reflecting this expectation, the concentrated user inflow at the moment of launch led to the server being blocked. This appears to be resulted by the unique impression of ARS phone booking that users had compared to other advance reservations, and the high retention caused by daily downloading of high resolution photos during the event period.
In fact, over 20,000 users participated by downloading high resolution secret photos and picking game items through flying gotcha event in 12 days, 0.5~1% of users compared to ad exposure called for ARS advance reservation, and nearly 45% of them actually got into the game, the overall campaign showing 1.5 times the average turn-over rate.